How we are enabling productivity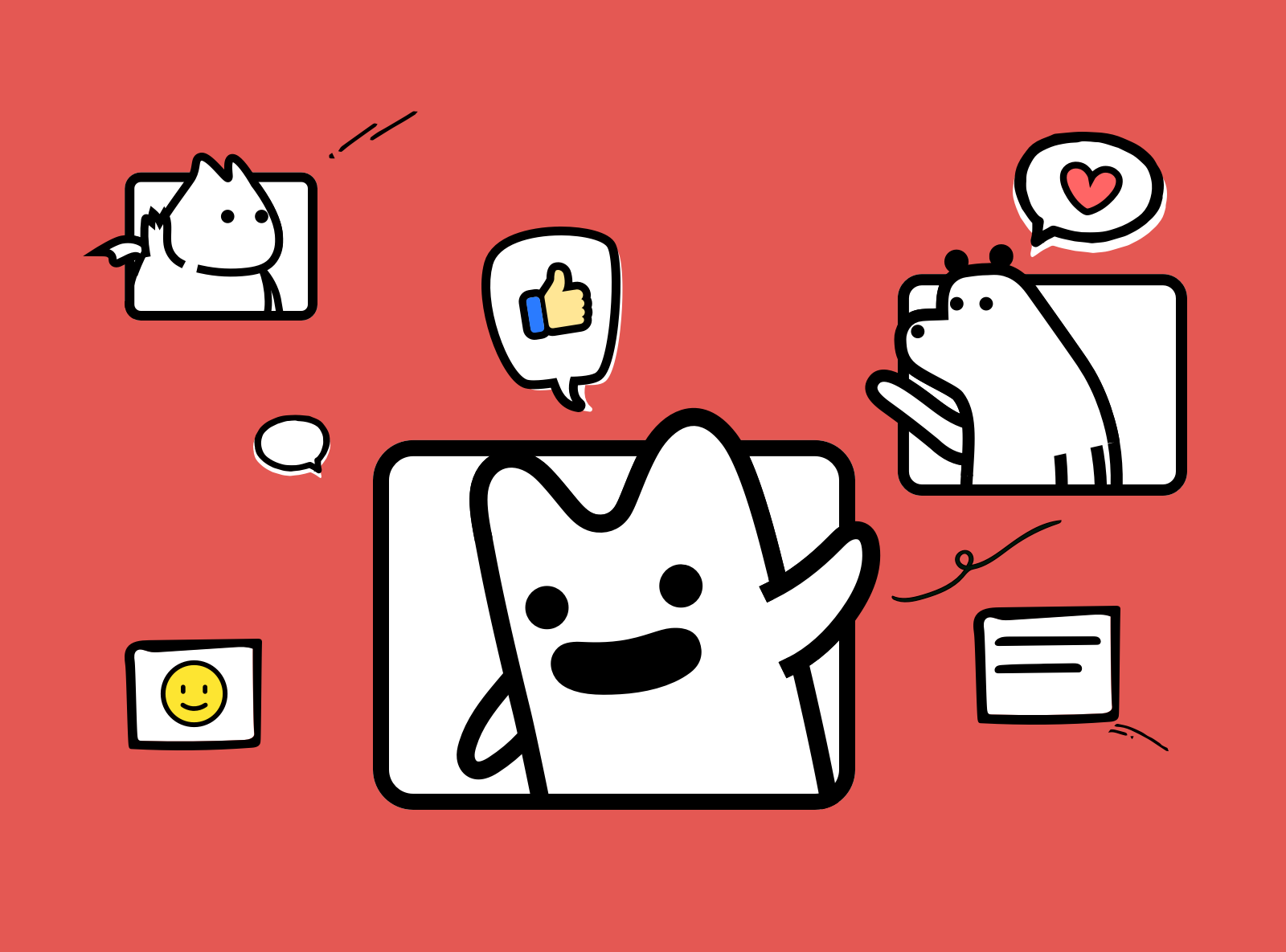 Allo!
With Allo, anyone should be able to share, create and inspire with less time and effort. Every month, the Allo team focuses on making Allo  more enjoyable for our users through various updates such as documentation and security, templates, communication tools, and truly anything useful to you, our users.
This August, Allo introduced collaboration enabling features like protected lock, project duplication, version history, emoji 's and reactions. As well as improvements like the new help center and desktop app updates to make Allo collaborative, pleasant, and even fun 🙂.  Lets go through some our highlights from this past month.
Quick emotional sentiments 😁
Say hello to  👋 sharing your thoughts and feelings with your team in seconds using native emojis and reactions. We think these quick pieces of communication help teams feel connected while apart 💖
Your own Time-Turner in Allo⏳
This month we released canvas version history, which give you the power of both a useful auto save feature and the ability to manually save and  restore canvases whenever you need. Allobear has been conducting research and states that 472 headaches were saved, since giving our users the ability to easily restore lost work.
Immovable objects, well almost 🛡
Released in August was our new protected lock feature, made for educators orchestrating classes, professionals herding cats during workshops, and for important pieces of content. This new ability gives canvas owners the option to personally lock and unlock specific items, ensuring that classes and workshops run smoothly, and important objects stay put, just like you intended.
Workflows on repeat 🛠
For standardized project based work and  defined processes our users requested the ability to duplicate entire project folders within Allo and we delivered. Now any project consisting of multiple canvas cards can be copied, saving onboarding time for new clients, and providing a consistent launchpad to have your ideas come to life.
Improvement & Bug Fix
The grab tool was sometimes not working, once again use the spacebar to navigate canvases with ease without changing zoom %.
Calendar localization improvements for countries starting their workweeks on Mondays.
Comment usability issues like auto focusing and line breaks are now restored.
24 hour clock support based on country.
Spreadsheet errors for Portuguese and Vietnamese characters fixed
Reach out to us through our support page for any suggestions or through the feedback button in-app. Let's make a dent in the universe together.

—The Allo Team